OUR CLIENTS' REVIEWS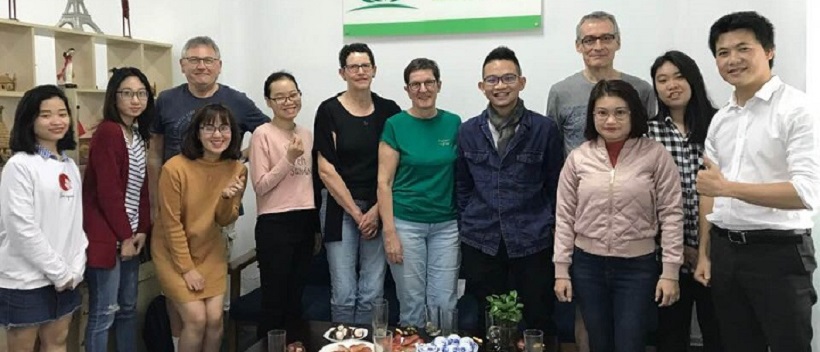 Beautiful Vietnam, Wonderful Holiday in Vietnam with Hanoi local travel agency. Just wanted to say a big thank you for organising a wonderful holiday for Carol..
Ms Lena Karento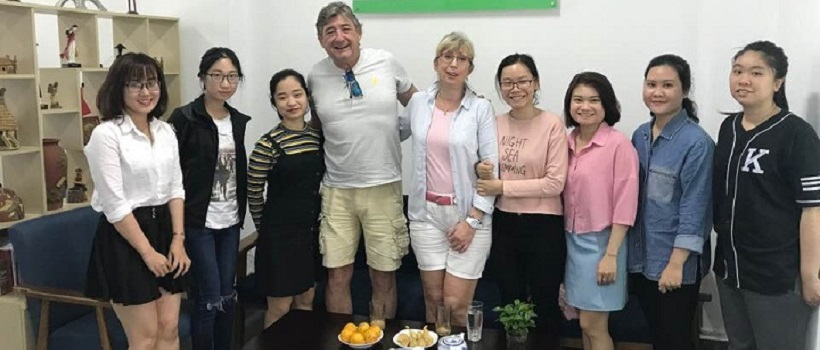 A wonderful holiday in Vietnam with vietnam local travel agency in Hanoi. It was a wonderful holiday in Vietnam with that unfortunate ending but which didn't spoil our..
Mr Michael & Ms Jenny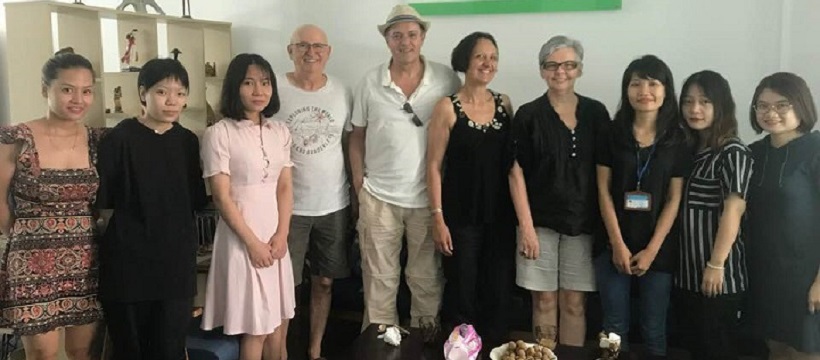 Wonderful Vietnam Family Trip with Vietnam travel Agency in Hnoi, My family has just returned from a 12D11N trip to HCM & Hanoi, Vietnam. We have had an..
M Alain Dubois
Visit the beautiful landscapes of North West Vietnam 5 days
Travel through Northwest Vietnam amongst its breath taking mountainous landscapes and colourful hillside tribes. This tour covers the significant highlights of the northern highland. Highlight of this trip is Mu Cang Chai, a rural district of Yen Bai Province. This is the amazingly beautiful land with magnificent terraced fields which recognized as the National Heritage by Ministry of Culture, Sport and Tourism.


Have a great chance to take in the breathtaking scenery on the way among Nghia Lo, Mu Cang Chai and Sapa.

Meet mountain tribal groups: Muong, Thai, H'mong, Dao, Dzay, Laotian, Lu

Stunning mountain landscapes, amazing rice terraces in Mu Cang Chai and Sapa

Traditional mountain market in Bac Ha

Homestay experience

Note
Best time to witness the amazing rice terraces in Mu Cang Chai & Sapa is May to June and July to beginning of October.

Trekking shoes and camera are recommended for this trip.

Restaurants in the mountain regions (except Sapa) provide only basic standard services.
Day 1, Hanoi - Nghia Lo (L,D) 200km - 5h
Visiting a green tea plantation, meeting Thai & Muong ethnic group
8:00 AM: Meet tour guide and driver at your hotel in Hanoi and transfer to Muong Lo via Thanh Son. Muong Lo is known as one of the four most important fertile valleys of the Northwest (Muong Thanh in Dien Bien Phu, Muong Tac in Phu Yen and Muong Than in Than Uyen) in which the Thai ethnic group predominates. The village consists of hundreds of houses on wooden stilts and Thai people cultivate the water rice. Drive to the national road number 32 along the black river (Da River) one of the most important rivers in the Northwest.
In Thanh Son, we will make a stop to visit the green tea plantation hill then walk through the stilt-house villages. It belongs to the Muong ethnic group, considered as Authentic Viet. The Muong ethnic group is one of few northern communities that is immune to Chinese influence.
Arrive in Nghia Lo, walk or bike around the Thai village to discover the beautiful rice field valleys and hamlets that still preserve the authentic houses on stilts and meet the friendly locals.
Note: For more interacting with local people and authentic experience, we invite you to stay at homestay with basic equipment: clean mattress, pillow, mosquito net, blankets, outside WC and hot water shower but hotel service is also available, please contact us to get good advises.
Nghia Lo Homestay (Sharing homestay)
Day 2, Nghia Lo - Mu Cang Chai (B,L,D) 100km - 2.5h
Immersing into nature in La Pan Tan, rice terraces, Thai, Dao, Dzay culture
Enjoy breakfast then visit a local market in Nghia Lo then transfer to Mu Cang Chai via Tu Le. Mu Cang Chai is well known for its marvelous rice terrace widely considered as the most beautiful in the world. In 2007, Che Cu Nha, De Su Phinh and La Pan Tan were recognized as outdoor masterpieces on the list of national heritage.
At the exit of Nghia Lo, you will cross the hilly region populated by the Dao ethnic group on the hills and the Dzay in the valley. Stop for a chance to take photos and meet the local people on the way.
Arrive in Tu Le. It is possible to trek to the valley where Thai people live in houses on stilts and have some unusual encounters that allow you to immerse yourself into the authentic local life. In the afternoon, continue to Khau Pha pass which offers you a splendid panoramic view of the valley of rice terraces.
Then the car will take you to La Pan Tan which is a legendary route for photographers. You will admire the gorgeous rice terrace masterpieces created by the Hmong peasant artists from generation to generation. Enjoy the majestic landscape and follow the route from La Pan Tan to Mam Xoi. End of the day, check in your accommodation.
Note: For more interacting with local people and authentic experience, we invite you stay at homestay with basic equipment: clean mattress, pillow, mosquito net, blankets, outside WC and hot water shower but hotel service is also available, please contact us to get good advises.
Mu Cang Chai Homestay (Sharing homestay)
Day 3, Mu Cang Chai - Lai Chau – Sapa (B,L) 160km - 5h
Easy trek in Na Tam, visiting Laotian & Lu people
After breakfast, transfer to Than Uyen, one of the Thai rice valleys. The splendid landscape of rice terraces in Mu Cang Chai will follow you along the way to Than Uyen. Before turning right to Sapa, we will make a stop to visit Na Tam Village where the Laotian and Lu people live. This is a beautiful, tranquil landscape. Traditionally, the local women are distinguished by black teeth and indigo colored clothing encrusted with silver pieces. Take a 2 hour hike through the river, villages, rice fields, and hills and meet the locals.
Meet our driver for a transfer to Sapa, crossing Hoang Lien Son pass (O Quy Ho pass). This is the longest and highest pass in Vietnam, 54km in length and 2047m in height. Stop to relax at the top of the pass and soak up the grandiose landscape. This is also a great place for photos. Arrive in Sapa, a town discovered by the French in 1903, in the afternoon. With a temperate climate, Sapa became an attraction for holidaymakers because of its beautiful rice valley, splendid mountain range and the diversity of minority tribes such as Black Hmong, Red Dao and the Dzay ethnics.
Note: Stop at the heaven gate for panoramic landscapes pictures when the weather is good
Day 4, Sapa - Bac Ha (B,L,D) 100km - 2.5h
Famous hiking route, visiting Lao Chai, Ta Van villages, transfer to Bac Ha
8:00 AM: Meet tour guide and enjoy 5km scenic transfer to the west of town. We will start a full day of trekking from Y Linh Ho village. Follow the path downhill, interact with the friendly H'mong ladies and children who live in houses nestled in the valley. Enjoy a bit of relaxation at the cable-bridge with the harmony and beauty of the surrounding nature. If you are sportive and adventurous, follow the uphill trek along the buffalo path with breathtaking views and less tourists. For those looking for an easy trek, embark on a leisurely stroll along the Muong Hoa River.
Direct to Lao Chai village. Turn on a small path crossing the rice field to a small hamlet. Have a special visit to grandma who is the only craftsman left in the community, traditionally using beeswax for decoration to make the unique Hmong's indigo clothing. It is also great chance to learn about their daily life and culture.
Continue to Ta Van village, the charming land of the Dzay people, well located on the hill with amazing views of river, rice terraces and Hoang Lien Son Mountain range. As you leisurely walk, meet villagers who will kindly invite you to visit their homes.
Have lunch at local restaurant then transfer back to Bac Ha via Thanh Kim, Thanh Phu, enjoy stunning views of mountain, river and hydropower lakes along the way. Located at an altitude of 1000m, Bac Ha is home to several ethnic groups such as the colorful Hmong, Phu La and Tay. Bac Ha region is well known for its weekly, colorful markets surrounded by wild and beautiful scenery. The markets are not only for the exchange of goods but also for the cultural exchange of the ethnic groups for centuries.
Bac Ha Homestay (Sharing homestay)
Note: Good trekking shoes, if arriving in Bac Ha early, you may have a short walking tour in town.
Day 5, Bac Ha – Hanoi (B,L) 320km - 6h
Exploring Bac Ha region, typical mountain market, transfer to Hanoi
7:00 AM: Start to explore Bac Ha, it is possible to visit a colorful, ethnic market ( Bac Ha market is on Sunday. Otherwise we can visit Coc Ly market on Tuesday, Can Cau market on Saturday instead). Enjoy the striking atmosphere with so many goods such as vegetables, poultry, horses and buffalos while capturing many minority groups in their best colorful clothing of the week. After visiting the market, take a walk through some idyllic ethnic villages, which is a typical Bac Ha landscape, interspersed with corn fields, cassava hills and clay houses, plum gardens adorned by H'Mong women and their colorful dresses will accompany you throughout the trip.
Come back to town for lunch before transfer to Hanoi. Check in hotel around 6:00 PM
Tour Inclusions
English speaking tour guide following itinerary

All entrance fees and tickets mention on itinerary

Selected Accommodations with daily breakfast

Private car following itinerary

Meal: B: 04, L: 05, D: 03

Bike: Nghia Lo

01 bottle of water per pax per day

Service charges and Taxes
Exclusions
International flight from/to your country

Travel insurance

Personal expenses

Tipping and Gratuities

Other not mentioned in the program