OUR CLIENTS' REVIEWS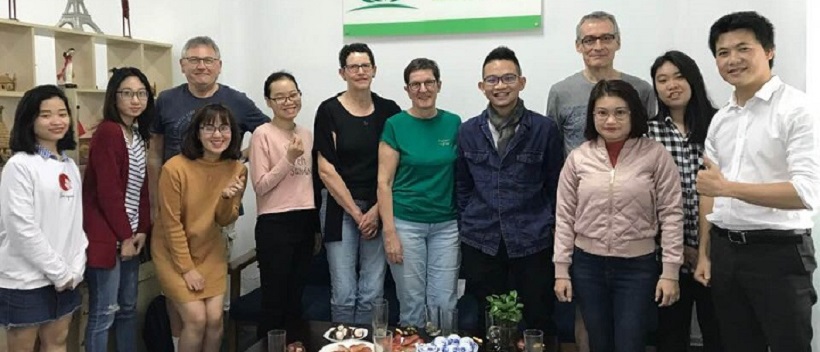 Beautiful Vietnam, Wonderful Holiday in Vietnam with Hanoi local travel agency. Just wanted to say a big thank you for organising a wonderful holiday for Carol..
Ms Lena Karento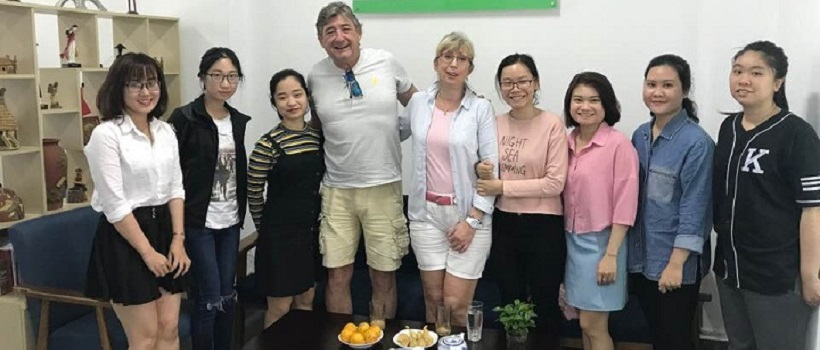 A wonderful holiday in Vietnam with vietnam local travel agency in Hanoi. It was a wonderful holiday in Vietnam with that unfortunate ending but which didn't spoil our..
Mr Michael & Ms Jenny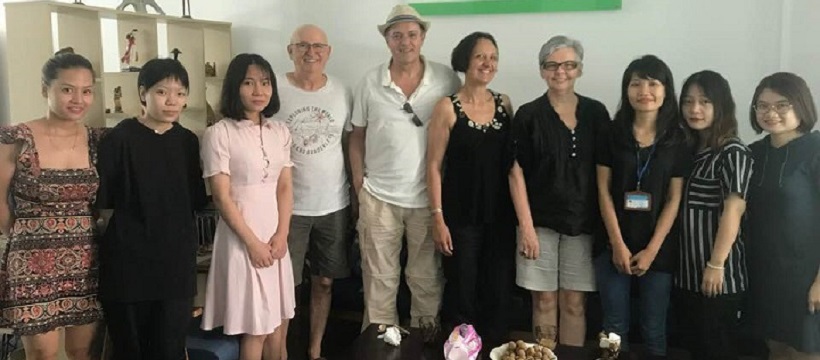 Wonderful Vietnam Family Trip with Vietnam travel Agency in Hnoi, My family has just returned from a 12D11N trip to HCM & Hanoi, Vietnam. We have had an..
M Alain Dubois
Local Travel Agency in Vietnam
Luxury Vietnam Travel is best local vietnam travel agency with the head office is based in Hanoi, Vietnam. With more than 12 years of experience in the travel industry and in serving high-end customers with high quality services, luxury private tours holidays in Vietnam, Cambodia and Laos.
Luxury Vietnam Travel is a well-established travel company, based in Hanoi, capital city of Vietnam. Has been serving customers from all over the World since 2014, we have great experience in providing high quality travel services to our clients, ensuring all travelers will enjoy the best of vacations in Vietnam. Aim to offer luxury tours and holidays for our travelers, we select the best services in categories like: accommodations, transportation, cruises, golfing…therefore all customers will enjoy their vacations in luxury styles.
We offer services, tours which are more customized for individuals, families, special groups of travelers therefore our schedules, itineraries will suit travel expectations the most from our travelers. In order to bring the most convenience and comfort to clients, our tours and travel services cover all what travelers need from the beginning to the end therefore our clients will enjoy their holidays in Vietnam without any worries.
Our local vietnam travel agency have strong team with many experts in destinations, understanding local culture, history…that help us deliver excellent consultancy as well as create perfect itineraries for our clients, guarantee all will enjoy the best of every single day in Vietnam, Cambodia and Laos with Luxury Vietnam Travel.
To us, travelers's safety is our top priority therefore we carefully select locations, destinations, accommodations, bus, cruises, boats…minimize any risks that may occur to ensure all guests traveling with us will have safe, pleasant and comfort journey in Vietnam, Cambodia and Laos.
Learn that, all our guests love local history, culture, lifestyle…and would like to know more about the country or each location they visit in Vietnam, we provide private tour guides who are very well trained from tourism universities, have great sense of delivery professional guiding and support services to our guests.
Always doing our best, constantly upgrade our skills, looking for new destinations, create new products to meet the needs from travelers, co-operate with solid partners, services providers to maintain quality of services for our guests, express the most of our slogan: Luxury Vietnam Travel – where you can expect for the best.
Why to choose us?
100%Tailor-made
At Luxury Vietnam Travel we design customized travel services for leisure, business travelers, and MICE. We operate our own fleet of luxury vehicles and provide access to all kinds of luxury transports. Our team will be your personal experiences manager creating an authentic and 100% tailor-made holiday.
Local Travel Experts
With more than 12 years of experiences, our knowledgeable staff will advise you in finding the most suitable and wonderful itineraries according to your tastes and their extended knowledge of each region. We bring to you the best holiday without any middleman cost.
Unique Experiences
We understand that you are unique and will make sure that your journey is exceptional. With distinctive activites, off-the-beaten track destinations and immersion in local life, our travel packages are above all, experiential.
Private tours Vietnam,
Vietnam travel agency,
Vietnam tours,
Vietnam Tour,
Private tours Laos,
Cambodia Travel Agency,
Laos Tours,
Cambodia Tour,
Hanoi travel Agency,
Vietnam tour companie,
Vietnam tour operator,
vietnam travel agent,
best tours packages Vietnam,
vietnam travel agent in Hanoi,
,