OUR CLIENTS' REVIEWS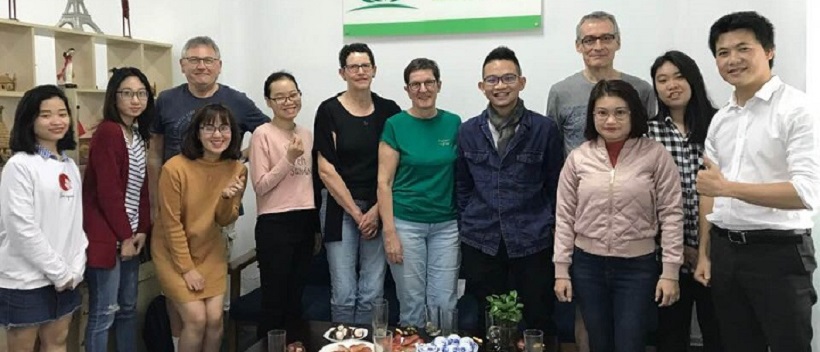 Beautiful Vietnam, Wonderful Holiday in Vietnam with Hanoi local travel agency. Just wanted to say a big thank you for organising a wonderful holiday for Carol..
Ms Lena Karento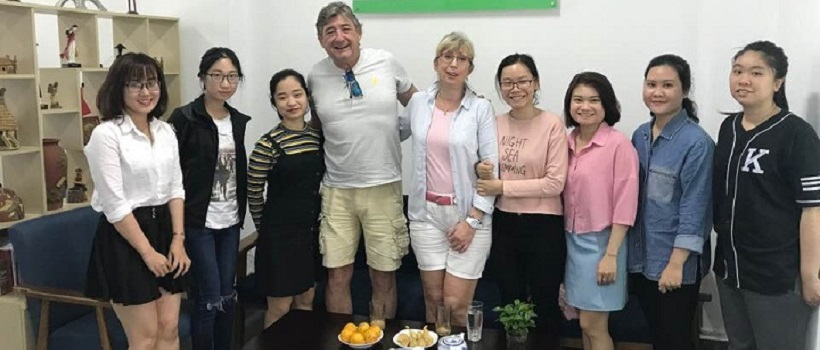 A wonderful holiday in Vietnam with vietnam local travel agency in Hanoi. It was a wonderful holiday in Vietnam with that unfortunate ending but which didn't spoil our..
Mr Michael & Ms Jenny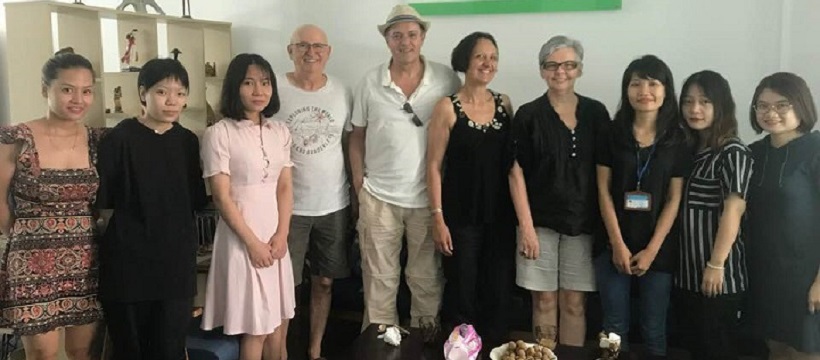 Wonderful Vietnam Family Trip with Vietnam travel Agency in Hnoi, My family has just returned from a 12D11N trip to HCM & Hanoi, Vietnam. We have had an..
M Alain Dubois
Top 7 best thinhs to do in Hanoi
Hanoi – a destination that is not too strange for tourists from all over the world. This land always possesses the attractive beauty of historic cultural sites and romantic destinations. Hanoi is wide and has many places to go but if you only come here once, you will not be able to explore them all. Today, I will recommend the top 10 most beautiful and attractive tourist destinations in Hanoi. You will be in awe when you visit.
1, Hanoi Old Quarter Is Our First Choice For Top 7 best things to do in Hanoi
Although Hanoi has many busy spots, for the people here, the most beautiful is "Hanoi 36 streets". So only here you can feel the difference between the daily life of people and other places. Each street represents one commodity (Hang Ma, Hang Duong, Hang Thiec, Hang Trong, Hang Bong,…). This is also the paradise of countless delicious dishes, which are popular Pho, bun cha, hot rolls.
2. Dong Xuan Market – The Biggest Wholesale Market In Hanoi
And it would be flawed if you do not visit Dong Xuan market – the old market in the old town but crowdedly selling many items, from household appliances, clothes, fabrics to famous Ha Thanh cuisine and specialities. Walking around a night market to witness the daily activities of the people, enjoying some delicious dishes or cool milk is great. In particular, you can still buy many things at affordable prices.
3. Hoan Kiem Lake
Hoan Kiem Lake is located in the middle of the city, like the heart of the capital. This is the first destination that you must visit if you do not want to miss the opportunity to be immersed in the beautiful scenery of the intersection of ancient and modern. Surrounded by the streets of Dinh Tien Hoang, Le Thai To, Hang Khay and shady trees, ancient architectural works of hundred years old.
Coming to this Hanoi tourist destination you can also visit The Huc bridge, Ngoc Son temple in the middle of the lake. Especially on the weekends, the surrounding roads will become a walking city, where many interesting activities attract a large number of people and visitors to experience.
4. Ha Noi Opera House
This next Hanoi tourist destination that you should not ignore in 2020 is still a familiar name – Opera House. The Hanoi Opera House is a cultural and artistic statue of the city where special performances take place. Here you will enjoy a variety of arts from Tuong, chèo, Cai Luong, … If you want to visit inside you have to buy a package ticket of 400,000 VND. This is probably quite inconvenient for anyone who just needs to visit, but if have much time I think you should try the experience.
5. The Temple Of Literature
It is considered to be the first university in Vietnam, a place to worship Confucius, scholars and sages of the country. Up to now, it has become a historical and symbolic tourist area of Hanoi Capital. Tourists often come here on Tet holiday, the full moon of Nguyen Tieu, the students come to burn incense to pass the exam.
6. Don't Skip To Visit Uncle Ho's Mausoleum – Ba Dinh Square
Tour to Hanoi and visit Uncle Ho's Mausoleum is what everyone desires. Uncle Ho's mausoleum at Ba Dinh Square is one of the most significant tourist destinations. Here preserves the body of the great old father of the nation. Whether it is 2020 or many years later, this place will never cease to be attractive.
Do not miss the opportunity every morning to watch the flag ceremony and go inside the mausoleum to see Uncle Ho with your own eyes. On the campus of the Chairman Mausoleum, there are also wooden stilt houses, gardens, fish ponds, One Pillar Pagoda, Ho Chi Minh Museum.
7. Hoa Lo Prison
One more famous historical relic that cannot be ignored is Hoa Lo prison. In the past, this was the exile of thousands of Vietnamese patriotic and revolutionary soldiers, both physically and mentally. Visiting the prison, you will see with your own eyes many valuable documents and artefacts reflecting the political prison life of our country under the French domination. To be more grateful for their merits.
Above are the top 7 best things to need to visit in Hanoi. If you do not know where Hanoi goes to play, what to experience. Please note this article immediately to explore. Have a happy, memorable trip.
A voir aussi:
Ha Long Bay has been recognized by Unesco many times as the natural heritage of the world. It is ble ...